"Music adds tremendous value to our lives. And, working every day to add value to the musical careers of artists, to songs written by songwriters and to the royalty producing catalogues of music owners is our top priority."
Brownlee Ferguson, Founder & CEO
becoming an administrator
Being compensated fairly for music is a right, literally, under copyright laws throughout the world.
Administering copyrights to enhance the revenue for songwriters and publishers is serious work, and we are devoted to achieving the best results. With that in mind, Bluewater has built an administration department composed of experts in accounting, song registration, copyright and licensing. And, being a direct member of over 35 performing right and mechanical right societies that cover 100 countries throughout the world speeds up the arrival and accuracy of royalty collections for Bluewater's clients while minimizing third-party commissions.
In the US, Bluewater fully monetizes song uses in the digital marketplace. For traditional CD and download releases, Bluewater issues all licenses in-house directly with record labels.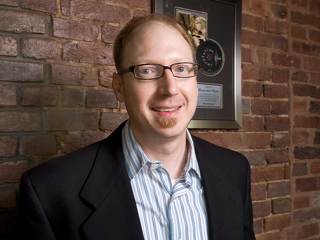 Peter is a Summa Cum Laude graduate of Saint Louis University with a degree in Business Administration with an emphasis in Accounting and Mathematics.
Before joining Bluewater Music in 2001, Peter worked as an auditor for a regional CPA firm where he was responsible for analyzing and auditing client books, performing review engagements and drafting financial statements. 
Peter's love for music led him to Bluewater in 2001 to fill the position of Financial Director in Bluewater's royalty department. Since that time, his proven strength in leadership, attention to detail and strong vision for Bluewater's continued success afforded him his current position of President, where he oversees all day-to-day activities for the company.  
Over the years at Bluewater, Peter helped develop and implement internal control systems to ensure that every penny collected is properly accounted to clients according to the terms of each contract.  On a daily basis, Peter audits society databases worldwide to ensure Bluewater clients receive the maximum amount of royalties owed for the uses of their intellectual property.  Peter's efforts have been instrumental in helping grow a diverse administration client base for Bluewater, signing talented clients such as Bonnie Raitt, Adam Sandler, G. Love, Kris Kristofferson, Dessa, Toad the Wet Sprocket, Josh Mosser (songwriter of Imagine Dragons' "Radioactive" and "Demons"), Skid Row, Filter, Fuel, Black River Entertainment, Endurance Music Group, the Guy Clark Estate, E.S. Posthumus, Blue Man Group and many others. Peter has also been key in developing and growing Bluewater's administration client base of large music libraries for film and TV, including signing ISpy Music (Guy's Grocery Games, Bar Rescue, Great Food Truck Race, Undercover Boss, House Hunters), Black Toast Music (Dexter, Cold Case, Modern Family, True Blood, Brooklyn 99, The Wire, Pitch Perfect 2 & 3, Workaholics), Beach Street Music (Access Hollywood, 48 Hours, Maury Povich, Jerry Springer, Steve Wilkos, LA Ink, Design), and many more.  
Peter is proud to be a key part of Bluewater's dedicated efforts to consistently and thoroughly collect all sources of royalty income throughout the world for its extensive client base.
In his free time Peter loves playing with his dogs, attending music concerts and seeing live comedy shows.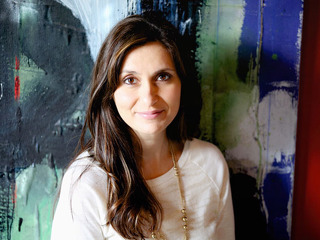 Originally from Germany, Guelay attended the Fachoberschule Schloss Schwarzenberg in Scheinfeld, Germany where she obtained her Fachhochschulreife (Vocational Baccalaureate Diploma). 
Her studies specialized in Economics, Administration and Judicature. Upon arrival in the United States, Guelay worked as a retail store manager until she joined the Bluewater Music team in 2005. She is fluent in both German and English. 
Guelay enjoys her French Bulldogs and dog rescue as well as indie movies and music.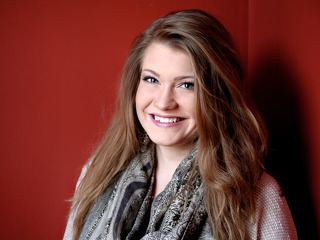 Gabrielle is originally from the small town of Coatesville, Pennsylvania, Gabrielle Rowe moved to Boston in 2010 to continue her education at Berklee College of Music. While in school, Gabrielle interned at The Echo Nest in the QA/Marketing department and Sanctum Sound recording studio.
With a bachelor's degree in music business and songwriting, Gabrielle moved to Nashville after graduating in 2014 to get her start in the music industry and pursue her career in singing/songwriting.
As well as being a singer, Gabrielle plays violin, flute and guitar and is in love with Sean McConnell's music (if you don't know who that is, look him up now) and D'Angelo.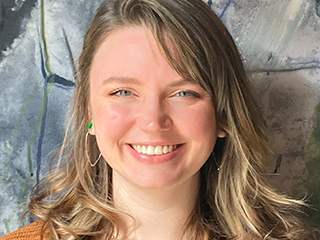 Rachel travelled to Nashville in 2011 to attend Belmont University. During her time there she interned with Peermusic in their TV/Film and A&R department and at Digital Audio Post working with post-production audio editing.  Rachel joined Bluewater Music in 2017.
Rachel is a Cum Laude graduate of Belmont University with a Bachelor of Arts in Audio Engineering and Music Business.
Rachel enjoys taking care of her garden, baking yummy sweets, and snuggling her pup.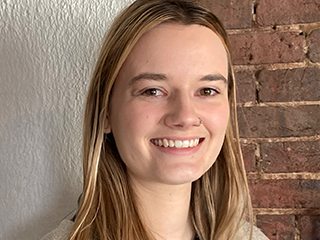 Lauren moved to Nashville from northern Illinois in 2015 to attend Belmont University. While in school, she interned at Lightning 100 and New Frontier Touring, as well as studied abroad in Marseille, France for a semester. Lauren joined Bluewater in 2020 after graduating Cum Laude from Belmont with a degree in Music Business.
In her free time, you can find Lauren riding bikes and testing out new recipes in the kitchen. She loves her cat, Juno, and any excuse to show you a picture of her.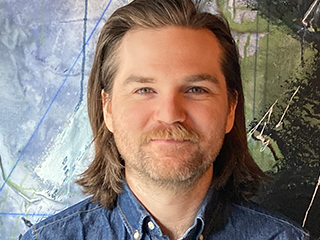 Blake is a graduate of Columbia College Chicago where he studied Audio for Visual Media. After graduating he interned at the music houses See Music and Eastward Music, learning the ins and outs of advertising and film music. He moved to Nashville in 2016 for warmer climates and to pursue work in the music industry.
In his spare time, Blake enjoys hiking and making music with friends.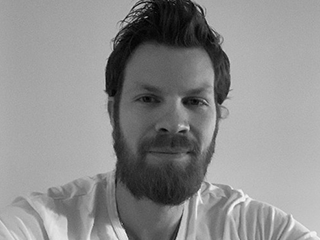 Liam is Bluewater's Creative Director, based in London UK. He is responsible for a wide range of creative projects, including artist and songwriter development for Bluewater's creative division. He also handles Bluewater's Neighboring Rights and signs administration clients for Bluewater. To date Liam has signed Rocket Racing Rebels (Robert Rodriguez), UK Americana Award winners Curse of Lono, Norway's Violet Road, Dylan Taylor, hit songwriter Greg Becker, Josie Lockhart, Roseanne Reid, and the film production company Goldfinch Music.
Liam moved to Bluewater from the UK film and TV production company Goldfinch Entertainment where he served as the in-house music supervisor. His industry career started at multi-award-winning, UK independent record label, Silva Screen Records/ So Recordings, where he worked on notable film and TV soundtrack successes, before working for Silva Screen Records' joint venture, Southern Crossroads Music during which time he ran the Nashville entity.
Liam enjoys listening to old jazz and soul vinyl, travelling and making sure he burns enough calories to give him free rein in the food department! 
Bluewater Music headquarters is located in a historic house in downtown Nashville.
Physical address: 
705 2nd Avenue South, Nashville, TN 37210                
Mailing address:
P.O. Box 120904, Nashville, TN 37212
In addition to Nashville, we also have employees working in London, England & Rome, Italy.
This house most likely dates from the 1840's and there are really two stories about why, for over 20 years, there was a sign hanging in front of the building that announced to the world, "Toll House."
The first story came from former owner, Charles Ritzen, who reported the building was used as a Toll House around 1900 for people traveling from Nashville to Murfreesboro. The 2nd came from a former tenant of the building who claimed the property was once used as a Toll House back in the 1800's for people with Heavy Loads wishing to cross the Cumberland River by barge.
We've yet to find proof for either of these explanations, but they haven't been disproved, either.